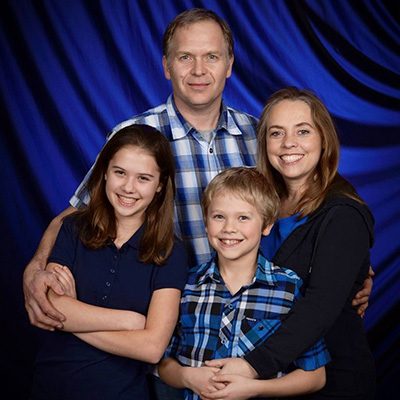 I AM PASSIONATE ABOUT...

The kids: my biggest inspiration
The first day of school, new and old faces, new personalities that come with new students or that have changed over the summer. They all represent a unique potential for the new year. Nothing is more exciting to me than the discovery and development of students' hidden strengths.

My classroom: my home away from home
I know that when my students come into my classroom, they will find a safe, welcoming, and inviting place. My intention is that they will be comfortable and ready to learn.

Teaching: the 'ah-ha' moments
I love to watch that moment when a student finally understands a topic they've been struggling with. And then seeing them excited to share or help another student with that same topic. 

Subject: a + b = c and field trips
I am passionate about math! I want my students to love math... it never changes. Once you learn it, you know what to do. We are able to take more field trips than public school because of our small size. It try to make sure my field trips are subject related and awesome!

I CHOSE TO WORK IN CHRISTIAN EDUCATION BECAUSE...

We live in what I believe to be challenging times, we face problems, and a large portion of our child population has easy access to movies, computer and video games that promote violence and desensitizes them. I know that students in Christian schools are not immune to these problems. However, in a Christian school we can pray together when there is a problem and we can look into the Bible for knowledge. There is freedom to share what I believe about Jesus and His love that I would miss out on in a Public school. I grew up going to Christian schools; it was a sacrifice for my parents, but they knew it was important. I have treasured the years that I spent in Christian education and I am excited that I get to be a part of someone else's Christian education experiences. 

MORE ABOUT ME...

-  B.S. in Elementary Education with a specialization in multi-grade teaching.
-  Before starting a family I traveled the world and went on many mission adventures.
-  I taught adjudicated youth in the Yamhill County Public Schools for 2 years. 
-  I was a licensed therapeutic Foster Parent for at-risk youth for 14 years while I raised my children and homeschooled them for the first few years.
-  I was the general contractor on our home!
-  I was a missionary in the Pacific Islands for the year and have traveled around the world.