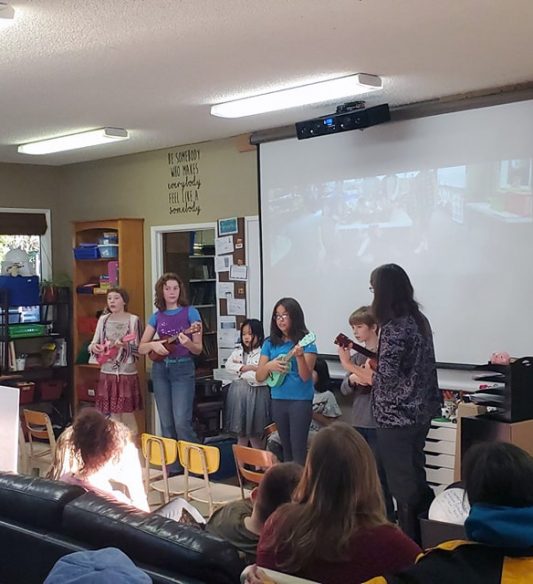 For New Students
- Complete an application 
- Schedule a family interview with the Principal
- Bring 3 recommendation letters - pastor, teacher, friend (That is not needed for 1st grade)
- Entrance fees are due at registration
FOR RETURNING STUDENTS
- Complete a re-enrollment form 
- Entrance fees are due by the end of June

Please click here to download a copy of our school supply list
FINANCIAL AID
FACTS is a 3rd party agency that helps us determine scholarship eligibility (we don't need to know your details). If you need to apply for scholarship funds you will need to set up a FACTS account. There is a $35 fee to set up the account. You email EducationScholarship@oc.npuc.org for more details. 
TUITION & FEES
Information about tuition and fees for the 2020-2021 school year can be downloaded by clicking here. 
STUDENT RECORDS
Student records may be released to other school systems upon the written request of the parent or guardian. Accounts need to be paid in full prior to the release of the student records. 
AGE OF ADMISSION
Entering first-grade students must be six years old by September 1st. Please provide proof of age. However, research has shown that 7 is a better age for entering school. 
LOCATION
We are located in a tranquil country setting surrounded by fir trees and open fields. We are 15 miles west of downtown Eugene; 18 miles south of Junction City; 20 miles northwest of Cottage Grove. We asbestos-free and in full accordance with Oregon State regulations. Address is 88401 Huston Rd, Veneta, OR 97487.
SCHOOL HOURS
Monday thru Thursday, 8:00 am to 4:00 pm. There is no school on Fridays unless we need a make-up day. 

"Punctuality is the stern virtue of (students), and the graceful courtesy of princes (and princesses)." - Edward G. Bulwer-Lytton
It is highly beneficial for the student to not miss school unless truly needed, we suggest that parents use Fridays for doctor appointments, etc.