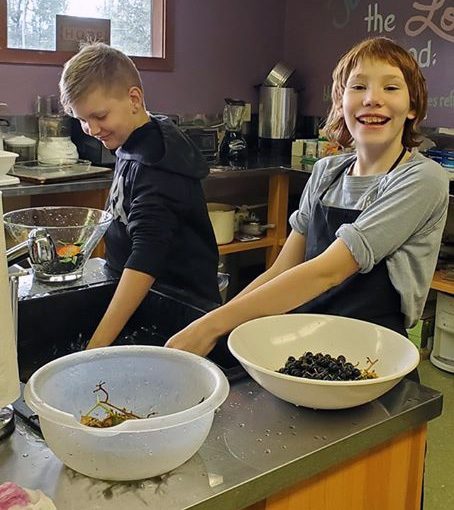 LUNCHES
Students should bring a healthy sack lunch to school. There are microwaves for heating. Hot lunch will be provided once a week for $5. If your student has specific dietary needs, please inform the teacher during registration. 
SNACKS
Each family is asked to supply a Costco sized healthy snack to share for mid-afternoon snack. Something that is not perishable. It can seem like a long time between lunch and the end of the day and we want to keep our kids energized with healthy snack choices. If you want to bring a perishable snack, plan ahead with the teacher. Celery and PB, cheese and crackers, humus and carrots are some ideas. 
NUTRITION EDUCATION
We learn throughout the year about nutrition and how to supply our body with what it needs to be healthy and for our brain to function well. We do field trips to the community gardens, orchards, and farms to learn more! This last year the kids picked grapes and learned to make their own grape juice! They've helped to plan menus and prepare meals together.